The first time I visited Malaysia I stayed only at Kuala Lumpur and I always got vegetarian food. My colleagues took a pity on me that I won't try their fish delicacies but I was content. At the conference that I was attending I would have to tell the server that I needed vegetarian food and they would produce it always.
Then when I walked around the China Town in Kuala Lumpur I managed to get vegetarian street food as well. It would be fried in the same oil as everything else but I have learned to be less fussy. So I had fried mushrooms on the road side and they tasted good. Later when we sat down for meal we asked for Vegetarian Noodles. It arrived with a piece of egg in it (I eat eggs) and my colleague returned it and asked for another plate. We got freshly cooked noodles after that. And they replaced the dish without any fuss.
Breakfast at any major hotel would have continental and vegetarian options along with local options.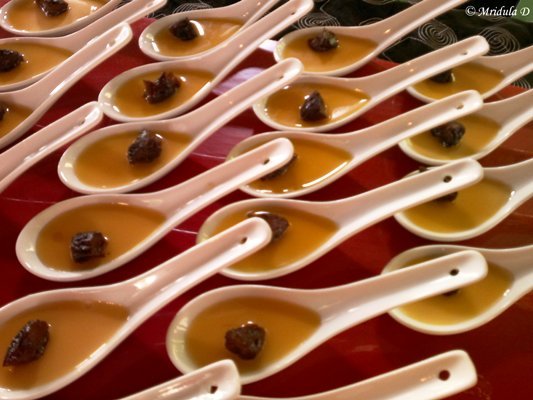 People in Malaysia consume a lot of rice so you can always be assured of getting rice. They do make a version of Sambhar as well. Vegetables are commonly used.
However on my second trip I traveled to quite a few places in Malaysia and some of them were small. I was faced with a situation when nothing on the platter was veg. Well, that is not strictly true because there was always rice but all the side dishes would contain meat or fish. I managed well with rice, fruits and sweet dishes even then.
When I am really forced to the wall I do eat fish but not out of choice. So I tried out a few fish dishes at times and I have to say I am missing out on good food but what to do! That voice inside my head turns nasty if I eat too much fish!
Overall if you are a vegetarian you would be fine in Malaysia in bigger cities and larger hotel chains. One needs to be a little flexible if you are trying for food in a smaller place. Though you would always get something rice based for sure.
I feel that half the charm of traveling is in discovering things that are different from home and I would never let a bit of food stop me from going places!