My group was animatedly talking to each-other when we heard a strange voice. It was the Vervet Monkeys in the tree nearby. They don't like being ignored.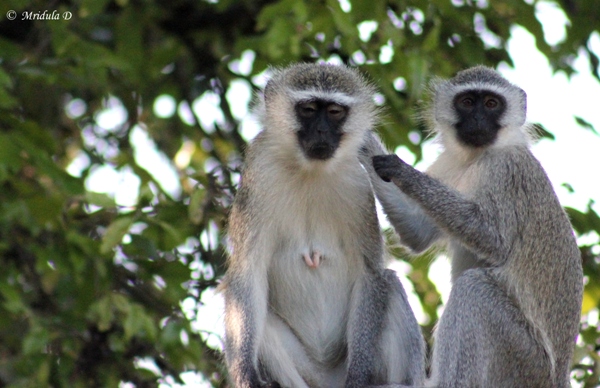 Vervet Monkeys, South Africa
The lodge staff also told us that they would come to steal the breakfast! So this is my scheduled lazy Sunday photo. I am right now trekking in Nepal.