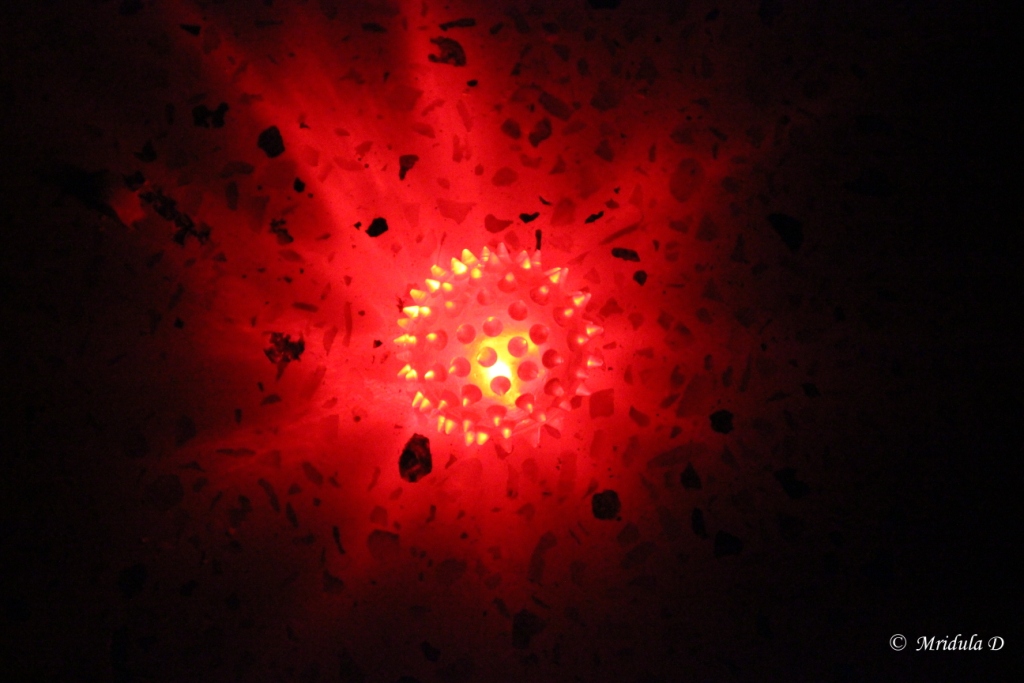 I have to admit I almost gave up on this one. I tired using candles to click one of my necklaces but it didn't work out. I tried torch light on my face but it was a waste again.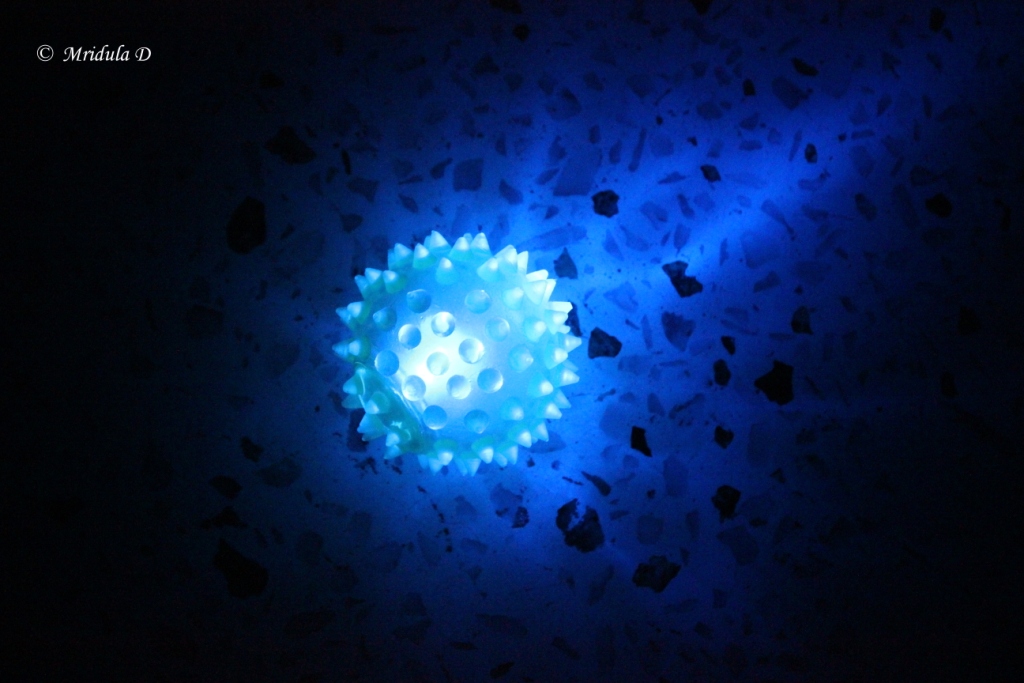 Then I saw my daughter's ball which glows in different colors if you hit it on the ground. So off went the lights again and I started liking what I saw.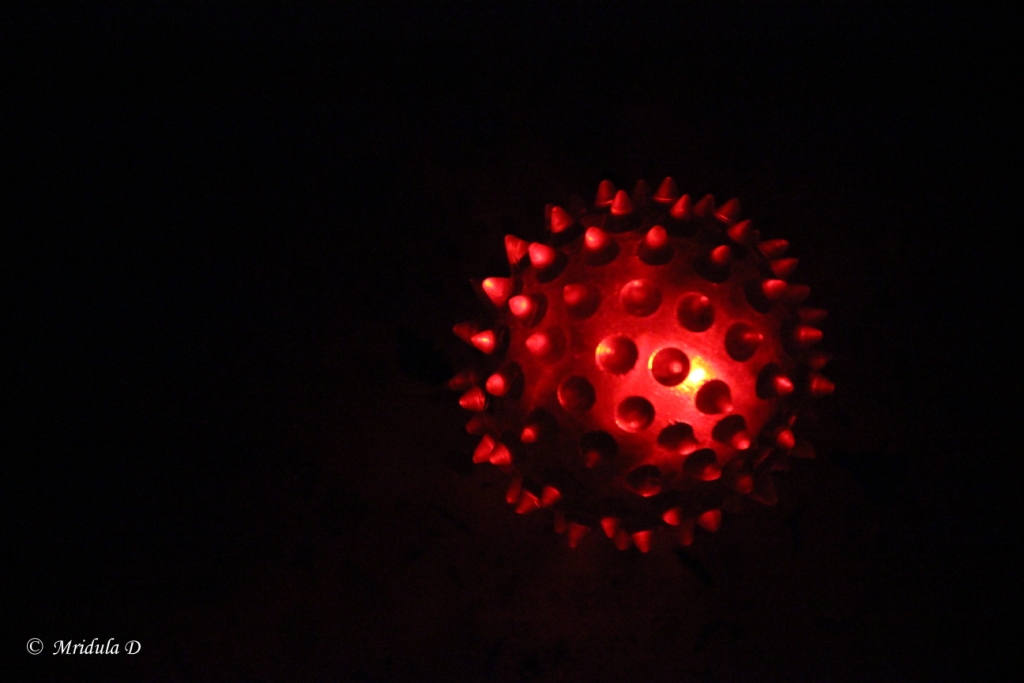 And this is what happened when I underexposed the shot. I liked it the best of all that I could manage.