My love affair with photography started gradually. I always liked to take pictures but there was a time when I would not get withdrawal symptoms if I didn't get to travel once a month and click pictures. Now it looks like I am not going to travel in February and I am sulking like mad. I know I should count my blessings (and there are way too many to start with) but …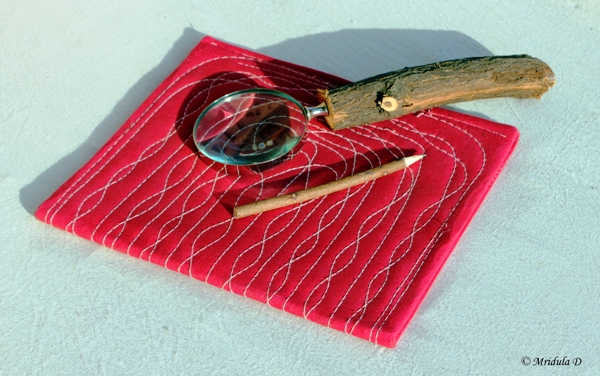 Tips for Photography and Using Pictures on Your Blog
So I thought instead of sulking I would talk about photography. I am no expert but I love to take pictures and I have 70 of them on sale with Getty Images.
1. Look for the Light: One of the things I learned through time is to look for light. All lights are not equal. The noon light is different from the 'golden light' which is different from twilight. I take pictures with different expectations depending on the light.
2. Can't Shoot Then All: I like shooting landscapes. I like shooting landscapes more than anything else. This realization made me stop chasing very thing under the sun like flowers, portraits, wildlife, street photography with equal rigor. I like clicking flowers, birds and everything under the sun but I am not chasing gear to shoot everything anymore. And I am not expecting the same results as well.
3. Did You Photoshop It? The short answer is no. I do not have enough money to buy lightroom and I will not use torrent to download it. But I do use Picasa to edit my pictures. And even the most stringent photo competitions would allow you minor adjustments. I do make adjustments in Picasa for my pictures. I have made  my peace with the post processing process.
4. I am not a Pro: I read photography websites and forums. I bought a SLR first and figured it out later. And learning is an ongoing process. A lot of advice on the websites comes from pros. I will never (as far as I can see) have the leisure to sit at a place and wait for a shot for a few hours, forget about days. I would probably never scout locations for three days and then start shooting. So even if I do read a lot I try to sift it through my filter. Will it work for me?
5. I Respect Copyright: I am lucky I mostly write about places I visit myself. So I have my own pictures to go with it. But on the rare occasion when I don't have them I will not use a random picture from a search engine. That is a violation of copyright irrespective of whether the photograph carried a copyright sign or not. If I am really pressed I would use a creative common picture.
What is your take?