I am off to the jungle again, this time to Pench National Park with Taj Safari. So, I have one more chance (theoretically at least) to spot a tiger. Given my track record I am not going to be hopeful. Yeah right, look at the title of the post and then say that again. You can see I am rambling to myself!
And before you think I won a lottery, no, this trip is on invitation from the very good folks at Taj Safari. I have been to their Banjar Tola camp in Kanha in 2009. I didn't know what to expect then but this time I know. And I am looking forward to it.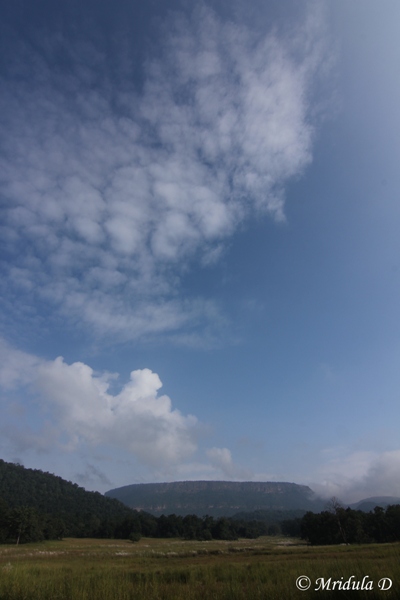 So folks tiger or no tiger I am looking forward to a super holiday. Let us see if I can do an update from Pench itself, not sure about the connectivity from the jungle though. But if not I would catch up with you all early next week. I should now get up and better pack!
PS. This post is part of Sky Watch Friday. Do check it out.