I took pictures like crazy from my aircraft window while the plane was approaching Srinagar Airport. It was a beautiful approach to the airport.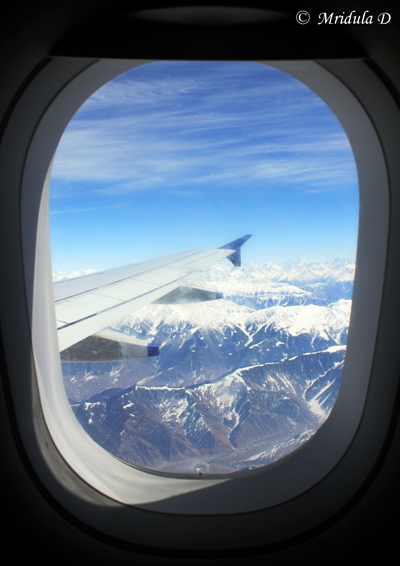 Approach to Srinagar Airport, Jammu & Kashmir, India
This post is part of Sky Watch Friday. And it is way too cool. Do check us out!