It is such a common flower in India I never thought it would have this complicated name- Wingpod Purslane! The images are from the Taling Chan Floating Market in Bangkok though.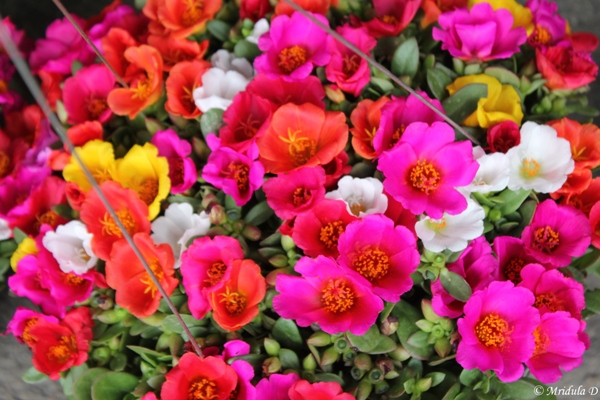 Wingpod Purslane Flowers
I wonder who gave such a drab name to such pretty flowers. In the market they were for sale in hanging pots and the place was a riot of colors. Here is another look of the same flowers.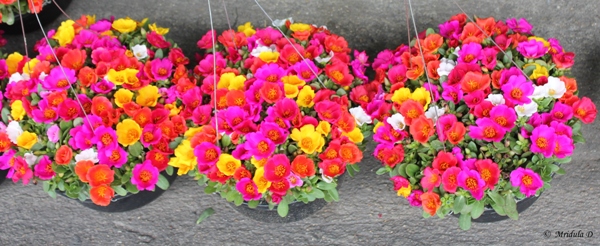 Wingpod Purslane Flowers
I so wanted to buy them but I could not have dragged them across Thailand and Cambodia. More so every time we clear customs in India after arrival where we tick that we are not carrying any plants, or fruits from other nations. In the end I am happy to have just the picture. Makes for color filled lazy Sunday.